"March Wine Tasting Madness and Spring Specials!"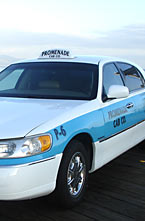 TAXI SERVICE
$90.00
per
vehicle riding four to six people.

Go wine touring in a nice clean taxi
,
and save enough money to get a great room,
fill up the trunk with wine, have lunch,
and then go to dinner after your tour.
Go with fun country cabby's

who know where all the wineries are,
and are not dudes from LA in a suit
and starched collar.
If your on a budget
and want to have a worry free time
tasting wine then we have taxi's
ready and available for
special pricing Sunday thru Friday,
with Saturday only tours
for five hours starting at just under
$200.00
"Super Bargain"
Do you want to go out to just one (1) Winery, taste,
tour facility* then call it a day? 1 hour @$35. 2@$70.
any hour over 2 hours is an additional $30 per hour.
(*Firestone and Gainey wineries do several facility tours
through out the day - call either and ask for times and
then call us.) We'll come within 15 minutes to pick you
up and take you where ever you want to go.805-403-5912
Go wine tasting
in a Sedan with four (4)
or a mini van with six (6), for a total of four
(4) hours per vehicle. This is an un heard
of wine touring price @ just $90.00 per tour.
Then pay $30.00 per hour for any hour after
four (4) hours.
Five (5) hours would only cost $120.00
plus gratuity.
Hey the Limo guys charge that much per person!

What fun, wine tasting in Santa Barbara County
on a simple budget. Call us today for details and
booking options.
Just allow us an hour to have a taxi available for you.
We also will drive you through the country side to
see the horse ranches, etc.
805-403-5912
Promenade TAXI Wine Tours.
www.promenadecab.com