Our quality line of women's clothing is enhanced with the ability to purchase the Danish costume for young and old.
We delight in helping you find the right garment for gift or self.
Our line of Danish Costumes is extensive and fun to have. Our
Danish Costumes are made
in USA.
We are open 7 days a week.
From 10-5. We are located at:
1673 Copenhagen
Solvang, CA 93463
Phone: 805-688-4525
We will ship your choice.
Please call 805-688-4525 or Email:
(price page) page2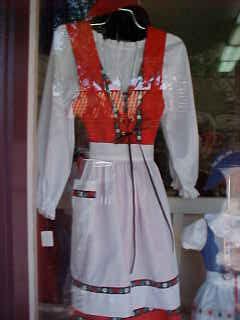 Danish costume in our window (adult)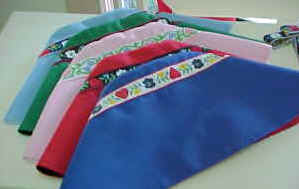 Our hats show you the colors:
light blue, green, pink, red, and blue.