To get discounted Motel Rates in Solvang please enter this information:
1- Arrival Date (weekends require a 2 night stay)
2- Departure date
3- Type of room or rooms
4- Number in party
5. Optional package/Wine/Golf/Theaterfest
6- Name -First and Last
7. Phone # to contact to confirm reservation, etc.
Note: To confirm reservation credit card or deposit guarantee required.
Hotel: Weekends two day minimum Friday & Saturday nights.
Thanks for your email,
Dan Nielsen
Manager
Viking Travel Service
1623 Mission Drive
Solvang, Ca 93463
805-688-3285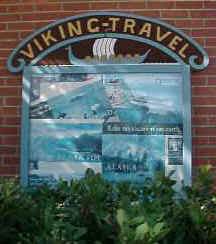 Our place of business photos.
We are located in the Par Building on Mission Drive.