Located in Santa Ynez, 3 short miles from Solvang, this is a MUST SEE museum for the Western flavor of the valley and California. The Carriage House is spectacular.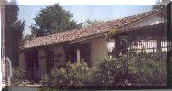 Santa Ynez Valley Historical Society
3596 Sagunto Street,
Santa Ynez, CA 93460


See the fascinating displays of History and Memorabilia. We enjoy our Museum and want to share this with you. Visit soon and often.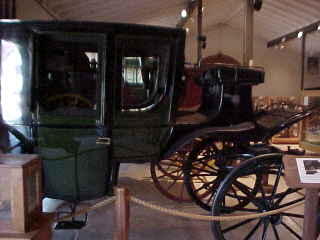 Our friendly and knowledgeable docents will direct you to the various rooms and displays and answer your questions. Guided tours are available by appointment for community clubs, hostel groups, school children, and others. For tour scheduling, facility use, and suggested donations, call: 805-688-7889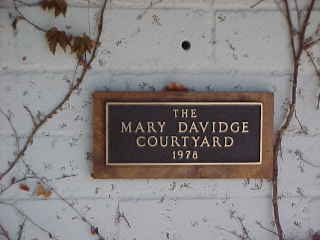 A most restful place, flowers, statues, seating, etc.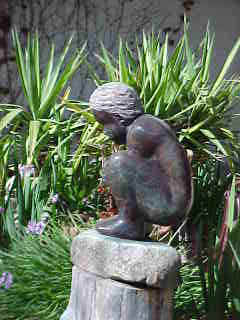 "Cody " local artist work - world known
Ellen Gleason Memorial Library.. For reference use only, this outstanding library specializes in Santa Ynez Valley, Santa Barbara County, and California history. Almost 1,000 books are on the shelves, many of them one-of-a-kind. Maps, county legal papers, oral histories, old newspapers, and photographs are among the historical records to be discovered here.
ABOUT THE SYV HISTORICAL SOCIETY
The Santa Ynez Valley Historical Society was organized in 1961 by a group of dedicated Valley residents who recognized the need to preserve local history. Over the years, a single room has developed into a large complex surrounding a beautiful courtyard. The Historical Museum houses fascinating exhibits from the Chumash period through early 20th Century ranching days, The Parks-Janeway Carriage House has a superb collection of horse-drawn vehicles and related tack. The Ellen Gleason Memorial Library is devoted to local and California history.
SYV Historical Society is a non-profit organization. It depends entirely on the generosity of its members, benefactors, and visitors to maintain and improve its historical collections and to carry on its educational activities. Volunteers act as docents, arrange exhibits and lectures, organize fund-raisers and social activities, and maintain Society records. The Board of Trustees of the Santa Ynez Valley Historical Society cordially invite you to become a member. Please call for information on this: 805-688-7889
SANTA YNEZ VALLEY HISTORICAL SOCIETY MUSEUM
and PARKS-JANEWAY CARRIAGE HOUSE
HANS CHRISTIAN ANDERSEN MUSEUM
Dry Lakes Racing Hall of Fame ~ Gasoline Museum