Santa Ynez Airport hosts many different events in the year. It is a small airport with tie downs and hangars for the local planes. Some of our residents commute to work in planes daily.

INZ are the call letters for the airport.

Our country side - taken from the airport.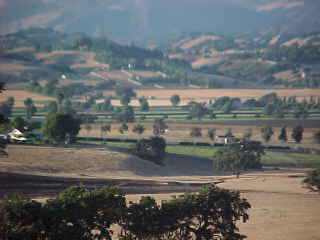 Now the airport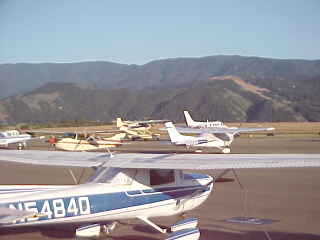 Fly in for the day and enjoy our hospitality in Santa Ynez which is a very western flavor town. (Taxi's are available or local hotels will send a courtesy car.) Car rental with Avenue of the Flags Car rental. 805-688-7924 ask for Billy.
Solvang is just about 4 miles from this airport. The Chumash Casino is on the way to Solvang. Try your hand at our Friendly Indian Casino.