All underlined have photos etc. Please visit them with a click of the mouse.
Then visit while in Solvang. We welcome your visit. Let the merchants
know you visited them on the web.

Aebleskiver Pan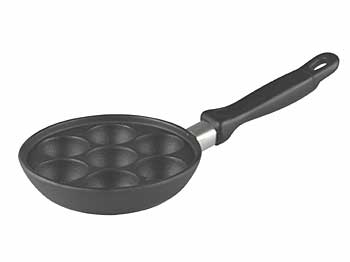 We have several different kinds & electric.
Aebleskiver Recipe Secure Ordering

Elna's Dress Shop located at 1673 Copenhagen St., Solvang (805-688-4525),
features Danish costume for the young boy, girl and woman.
Our staff welcomes your visit. Email us : (bob@suesplace.comcastbiz.net)
Investment Quality Handcrafted Furniture and Clocks
Visit the wineries in luxury with SerenityLimo or Taxi
Hand Made Tennis Bracelets - made in CA click here for photos
The tennis bracelets feature 4mm bicone genuine Swarovski crystals in colors of your
choice woven on top of a lace backing which is made of quality glass seed beads. We
also have Swarovski Pearl Beads in necklace, earrings, and bracelets. Bracelets
for children. Guaranteed under normal wear and tear or repaired FREE.
www.Frannies-gourds.com decorated gourds - unique - sold all over U.S. in specialty shops.
NEW STANDARD KEYBOARDS - alphabet designed, USB plug-in, bright colors,
quick learning from phone texting to keyboard.
. Capricorn Antiques & Collectables, This lady has warehouses of those yesteryear we would like to find.
Ask, call or email this wonderful antique shop in Lompoc.