All underlined have photos etc.
Please visit them with a click of the mouse.
Then visit while in Solvang.
We welcome your visit. Let the merchants
know you visited them on the web.

Aebleskiver Pan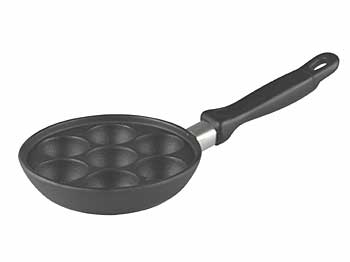 We have several different kinds & electric.
Aebleskiver Recipe Secure Ordering

Elna's Dress Shop located at 1673 Copenhagen St., Solvang (805-688-4525),
features Danish costume for the young boy, girl and woman.
Our staff welcomes your visit. Email us : (bob@suesplace.comcastbiz.net)
Investment Quality Handcrafted Furniture and Clocks
Visit the wineries in luxury Taxi.